 G. G. Automotive Gears Ltd.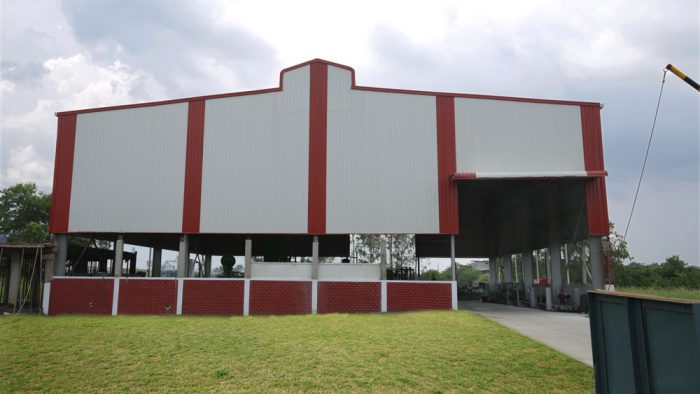 GGAG has diversified by manufacturing forgings through a new integrated and assembled unit, dedicated to producing forged components ranging from 10-100 kg in weight. Our experience in the gear manufacturing industry allows us to produce forgings with additional finishing processes, while also ensuring shorter lead times for gears & pinions.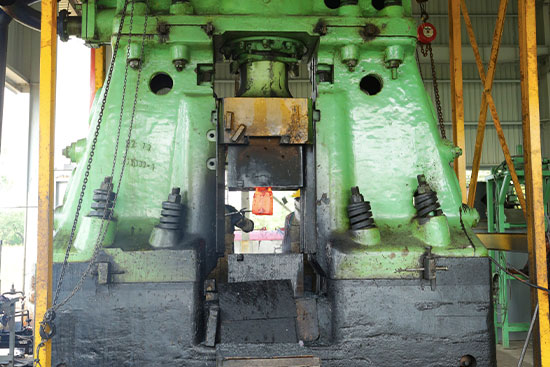 Hammer
MAKE – HUTA ZYGMUNT
MODEL – 10000A MPM
CAPACITY – 3 TON
PRODUCT RANGE – 10 KG TO 80 KG
Power Press
MAKE – ERFURT, GERMANY
CAPACITY – 500 TON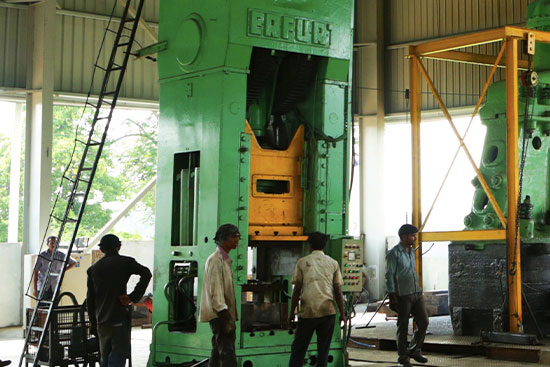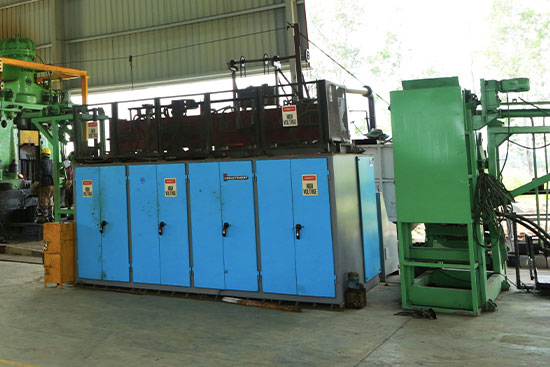 Induction Heater
MAKE – INDO TECH
CAPACITY – 750 KW
PRODUCTION CAPACITY – 1200 KG/HR
RANGE – 100, 125, 150 RCS
Furnance
In its forging unit, GGAG has dedicated oil-fired furnaces and heat treatment furnaces with capacities ranging up to 500 kg/hour.